Google Ads is an online advertising platform developed by Google, where you can pay to promote products/ service offerings to customers through Google Search and catch their eyes by Google Ads impression.
While advertising, you can track your customers through the setup of「conversion tracking」tool to know what happens after they interact with your ads. E. g. purchasing. And the conversion actions will show whether your ads are effective enough. We have already integrated the Google Ads conversion tracker to your shop's ADMIN. You can finish the settings with some short steps.
Setup Steps
Step 1: Complete initial Google Ads account setup
If you have already set up your Google Ads account, you can go directly to Step 2
If this is your first time using Google Ads, please go to the Google Ads official site and click "Get Started" to sign in with Gmail to complete the initial account setup. The initial settings include the account name, payment method, and the first advertising content. After completing the initial settings, you can pause the advertising content that you just set to stop running.

Step 2: Switch to Expert Mode
After completing the initial setup of your ad campaign and store information, please click 「Settings」>>「Switch to Expert Mode」in the upper right corner in order to get conversion tracking codes and the full functions of Google Ads.
If you are already in expert mode, you can go directly to Step 3

Step 3: Create a conversion action
Click「Tools」>>「Measurement」, then click the drop-down menu and select「Conversions」to enter the conversion action page then click the blue「+」button to start adding conversion action.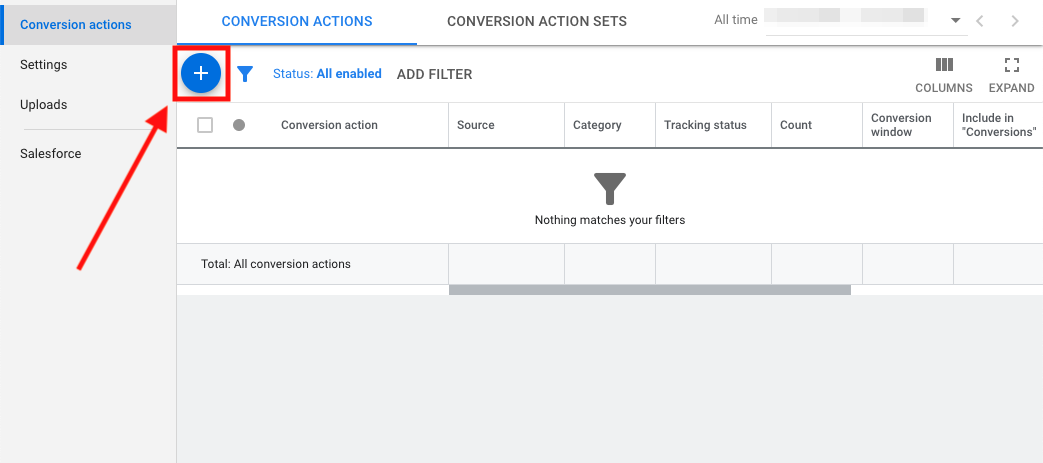 Step 4: Choose the type of conversion
There are four options, please select「Website」for subsequent settings.
Step 5: Set up a conversion action
Please complete the settings correspondingly for each column in order. After the setup, please click「Create and continue」
Category: Purchase
Conversion name: Choose a name that you can easily identify, such as「Complete the purchase」


Value: Please select「Use different values for each conversion」and choose currency as the currency of your store, and adjust the value to 0 (the default will be 1).

Count: Every
Conversion window、View-through conversion window、Include in "Conversions": Can be set according to your needs
Attribution model: Recommended「Last click」

Step 6: Set Up the Tag
There will be 3 options, please choose「Use Google Tag Manager」to get the「Conversion ID」and「Conversion label」then copy them, and click Next.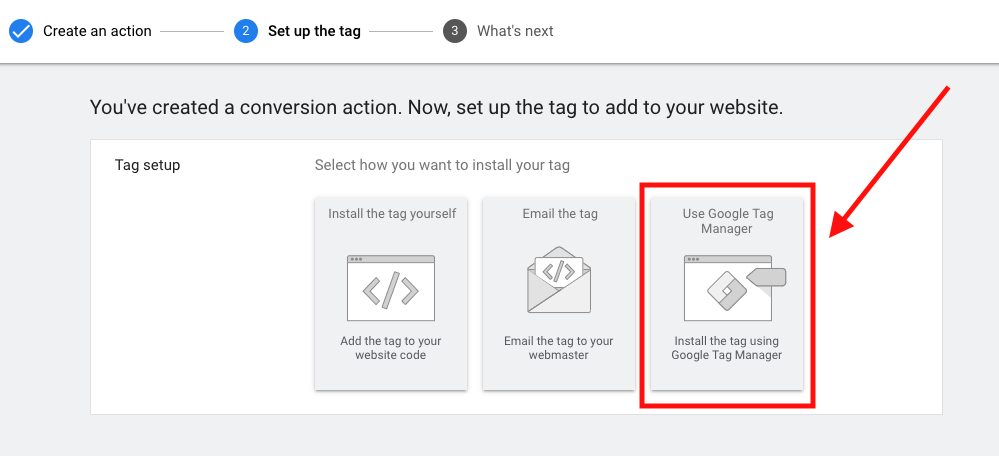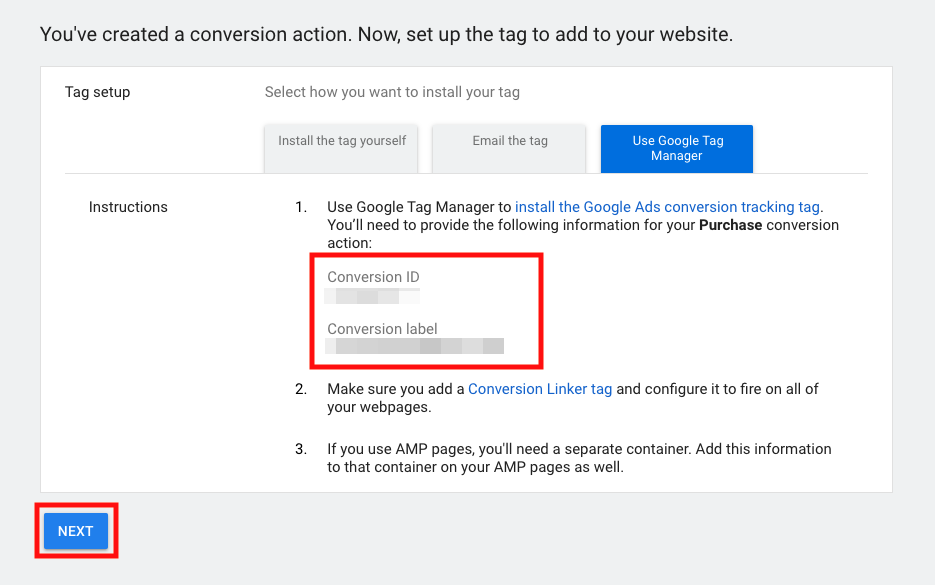 Go back to ADMIN「Channel」>>「Google」>>「Google data tracking」>>「Google Ads」and click「Add」
Setup the event based on your preference, fill in Conversion number and Conversion tag >>「Confirm」
Step 7: Complete the Setup
Go back to the Google Ads settings page and click "DONE" to complete the installation!